Source
EPA looks for ways to not let the bedbugs bite
Apr. 14, 2009 01:40 AM
Associated Press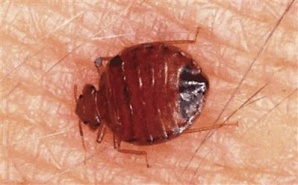 WASHINGTON - The federal government is waking up to the growing nightmare of bedbugs.
The tiny reddish-brown insects, last seen in great numbers prior to World War II, are on the rebound. They have infested college dormitories, homeless shelters and swanky hotels from New York City to Chicago to Washington.
They live in the crevices of mattresses, sofas and sheets. Then, most often before dawn, they emerge to feed on human blood, leaving bites that can cause allergic reactions and infections.
The growing problem is the subject of a first-ever bedbug summit hosted by the Environmental Protection Agency on Tuesday and Wednesday in Arlington, Va.
The venue - the Sheraton Crystal City Hotel - has had no reported bedbug problems, so at least participants will sleep tight.